Häfele (Thailand) Limited

Hafele (Thailand) Co.,Ltd. is one of the subsidiaries of the Hafele Holding GmbH, which was established in 1994 to support the market growth of furniture fittings and architectural trading as along with top class alliances in the business field of construction, furniture and property trading as well with trading partners and dealers in Thailand. Hafele is providing "Total building solutions"; hardware, furniture fittings, home appliances, kitchen and sanitary fittings with German standard for the variety requirements. We set main focus of the quality improvement and development in every aspect of our business operation products and our employees.

We aim to serve total building solutions. We are looking for outstanding talents and future leaders. Join us to be a part of future solutions.

Process Improvement Manager (Organization Development)
Roles and Responsibilities:

-To contribute to the design and delivery of organizational development strategies and the management of change in support of the organization's strategic and operational plans, providing information, advice and services as required.
-Work closely with top management to support a strategy of continuous organizational performance improvement which helps company achieve its ambition of becoming a high performing organization.
-Provide a range of consultation to top management and senior management on the development and implementation of key strategies to increase efficiency and sustaining a high performing organization.
-Identify, plan, drive and evaluate key projects to improve corporate efficiency and effectiveness.
-Actively lead projects and provide individual contributions after key projects have been identified to improve organizational performance and provide management with project status updates, feedback, and appropriate reporting on key responsibilities.
-Provide coaching, facilitation, team development, whole systems analysis, process re-engineering and organization development service in consultation with top management and senior managers to implement organization improvement initiatives and assure alignment with the organization's strategic plans.
-Design and delivery of organizational development strategies and process improvement.
-Manage the work of outside consultants as necessary.
-Able to react to change productively and handle other essential tasks as assigned.
อัตรา
-
เงินเดือน
-
สวัสดิการ
1. Health Insurance
2. Life Insurance Group
3. Annual Medical Check Up
4. Provident Fund
5. Incentive (after probation)
6. Bonus
7. Uniform
8. New Year Party

คุณสมบัติผู้สมัคร :

| | | |
| --- | --- | --- |
| 1. | | Master's degree in Business Administration, Engineering, Statistics, or other related field. |
| 2. | | At least 5 years of experience in Organization Development, Process Improvement or other related field. |
| 3. | | Business analysis or P&L management experience will be an advantage. |
| 4. | | Experience on Balanced scorecard, Process improvement, Lean management, Project Management. |
| 5. | | Fluent in written and spoken Thai and English languages. |
| 6. | | Excellent influencing and interpersonal skills with people at all levels. |
| 7. | | Effective planning and project management skills with the ability to set and work to deadlines. |
| 8. | | Strong coaching/mentoring skills, change management skills, self-motivation, enthusiasm and results-focus, flexible, adaptable and comfortable with ambiguity, self-assertive and solution-oriented. |
| 9. | | Committed to high standards and continuous improvement. |
| | |
| --- | --- |
| สถานที่ปฏิบัติงาน | - |
| จังหวัด | กรุงเทพมหานคร |
วิธีการรับสมัครงาน
Interested applicants are invited to applying person or send application with full resume indicating qualifications and experience, expected salary with recent photo to;

Hafele (Thailand) Ltd.
Address: 57 Soi Sukhumvit 64, Sukhumvit Road, Kwaeng Bangchak, Khet Phrakanong, Bangkok 10260 Thailand.
Contact Person: Khun Jomkwan / Khun napa
Phone: +66 (0) 2741 7171 ext. 2711 or 2791
Email address: recruit@hafele.co.th
http://www.hafele.com

All applications will be treated strictly confidential and will be saved for future opportunities. Only shortlist candidate will be contacted.

Please send your application in ENGLISH only
Häfele (Thailand) Limited
ติดต่อ : K. Jomkwan / K. Napa
57 Soi Sukhumvit 64, Sukhumvit Rd., Bangchak, Phrakanong กรุงเทพมหานคร 10260
โทรศัพท์ :027417171 Fax : 027417165
http://www.hafele.com/th/en/index.htm

Job Powerby JobTH.com
คุณรู้หรือไม่ ?
การกรอกประวัติ Resume นั้นควรจะกรอกให้ครบถ้วน เช่น ชื่อ ควรจะมีนามสกุลด้วย ที่อยู่ ควรกรอกให้ครบ และ ควรจะลงประวัติการศึกษาสูงสุด และ หากคุณมีประสบการณ์ในการทำงาน ควรเขียนอธิบายถึงรายละเอียด ขอบเขตและหน้าที่ที่รับผิดชอบ อย่างละเอียดเพราะจะมีผลในการพิจรณา คัดเลือกเข้าทำงานอย่างมาก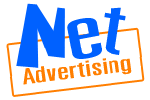 Net Advertising Co., Ltd.
-
www.JobTH.com
By
AppJob.com
Copyright 2008, All Rights Reserved. สงวนลิขสิทธิ์ ตามพระราชบัญญัติลิขสิทธิ์ พ.ศ. 2551
เลขที่ประจำตัวผู้เสียภาษี 0-1055-48148-53-1
| | |
| --- | --- |
| ติดต่อลงโฆษณา : | |
| มีปัญหาการใช้งาน : | |
| วันเวลาทำการ : | จันทร์-ศุกร์ : 8:00-17:00 เสาร์ 9:00-16:00 |